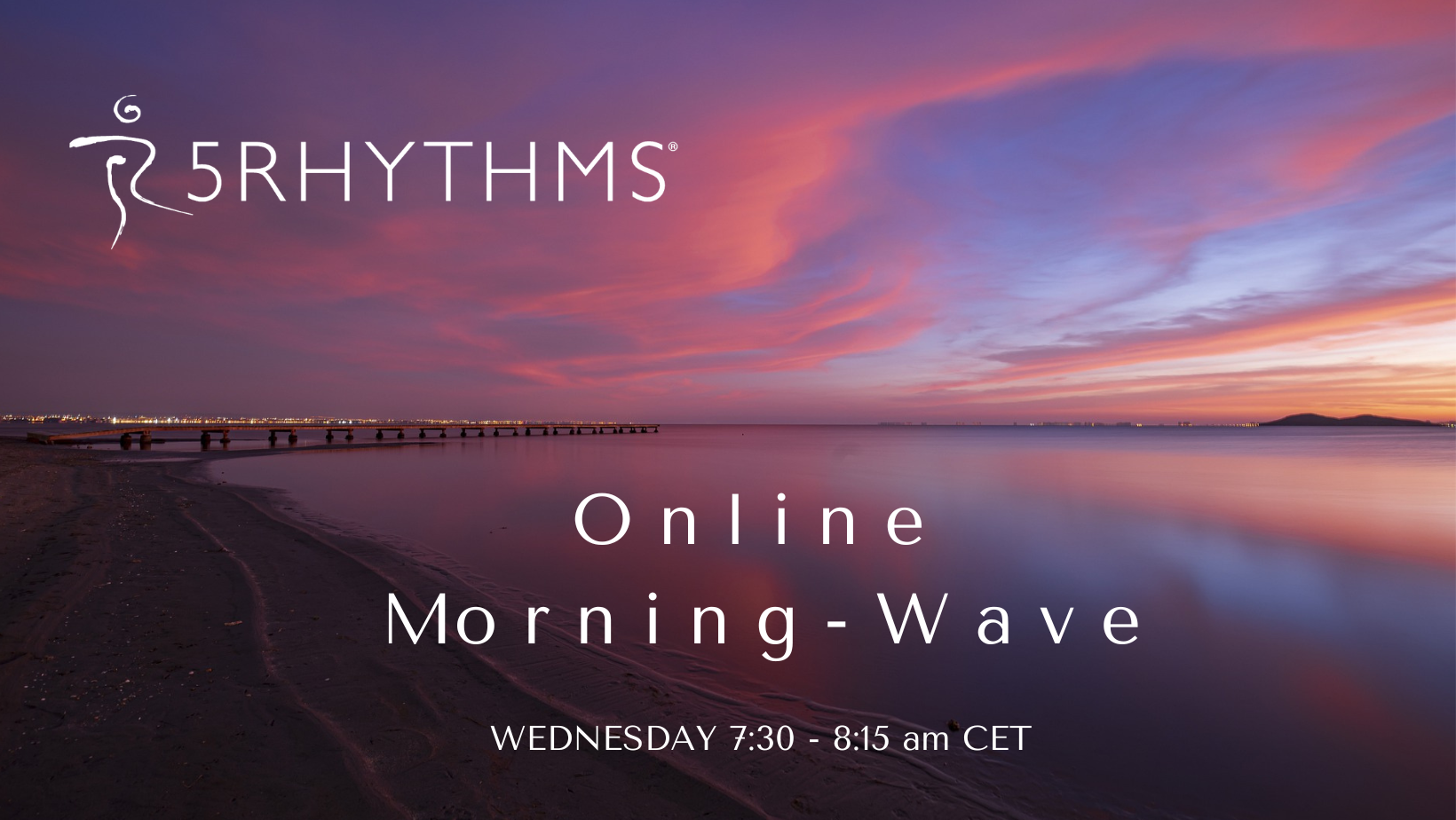 Morning Wave – online
Every Wednesday 7:30 – 8:15 am CET (Central European Time)
Online via Zoom
Welcome to the 5RHYTHMS dance
– a guided moving meditation practice every Wednesday morning
online from 7:30 to 8:15 am CET in the comfort of your own home.
(Access from 7:25 am)
Get a vibrant start of your day, get energized and truly awake.
No prior experience necessary, everybody is welcome.
Registration by payment only
Payment by donation of
35 DK kr. or more to Mobilepay 22 25 42 43
Please add your email address in the comment section.

International payment 6 Euros / 7 US Dollars via Paypal to www.paypal.com/paypalme/LailaWNissen as a gift/present.
Please add your email adresse to payment information or send to kontakt@lailanissen.dk

The Zoom link will be sent to your email Tuesday evening.
Payment no later than 07:00h am CET Wednesdays, please.
The class will be guided in English
Move your furniture and create your own dance space – big or small- anything goes.
Attach your speakers or use your bluetooth headset to your device to enjoy the best sound quality.
Breath and move freely like no one is watching you.
For any questions please contact me at kontakt@lailanissen.dk